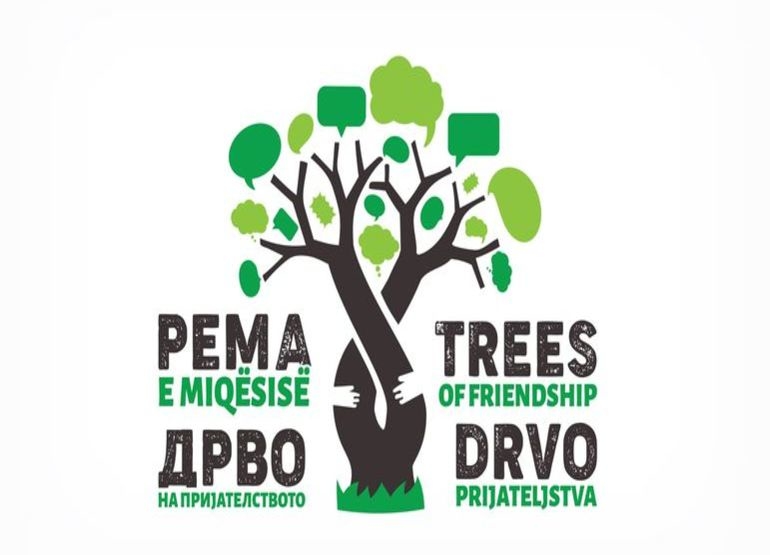 We have launched the third edition of our regional initiative "Trees of Friendship" initiated by the European Fund for the Balkans (EFB) and implemented in cooperation with our local partners in all the countries of the region.
This year we have managed to double the number of previous years and more than 800 trees were planted in twelve cities in the region on December 1st. The aim of this joint action is to continiously demonstrate that by taking individual responsibility and alerting the public about the seriousness of air pollution and climate change, it is possible to make a difference at local and regional level.
"With our "Trees of friendship" we primarily want to raise awareness among citizens of our region about the consequences of their individual activities on nature pollution. We are glad that we managed to include local partners and to grow this network of partners and cities every year. Cities of our region repeatedly feature on the list of the world's most polluted cities, and it is important to take joint and concrete steps to prevent this trend from continuing. Planting trees is one of the simplest among them", explains Aleksandra Tomanić, Executive Director of EFB.
The countries of the Western Balkans have the worst air quality in Europe. The citizens of Albania, Bosnia and Herzegovina, Montenegro, Kosovo, Serbia and North Macedonia are equally exposed to air pollutants.
"The Initiative "Tree of Friendship" is an opportunity to show that our ideas and actions are coordinated and connected and that together we can achieve a goal that transcends any community, thus creating a network of good intentions that spreads awareness of the importance of ecology and green politics in general in a very concrete way. At the same time, this initiative also represents an upgrade of our activities in the field of greening and forestation in our society. Regional connections provide a component of a universal, joint effort to make the region not only bigger and better, but also to make our mutual ties long-term and sustainable." stated Miodrag Vujovic, General Secretary of Organization KOD, Podgorica, Montenegro.
This year we have been joined by Eko Forum from Zenica, Foundation for Development and Democracy from Sarajevo, Heinrich Böll Stiftung from Albania and Environmental Territorial Management Institute from Tirana, Let's Do It from Peja, Air Care from Skopje, OZON and KOD from Podgorica, Pro.Tok21 from Smederevo, Association for Development of the City from Bor, and K Town from Kosjerić.

The topic of air pollution is central especially during winter months, and therfore we believe that our "Trees of Friendship" planting stands as an example of regional cooperation and joint efforts to raise the awareness about one of the most burning issues in the region – air pollution as a direct cause for many diseases, health problems and a reason for thousands of premature deaths.
Watch the video from the planting actions across the region.