Programme objective and methodology AKA What is the purpose and how will it work?
The BeeEffect Programme aims to gather a diverse group of young professionals with great impact-making potential and to provide a carefully designed experience developed and led by beeEFB alumni members, with the goal to equip them with a unique set of knowledge, skills and networking opportunities and provide avenues for them to create impact in their communities.
beeEFB, as the alumni network of 400+ senior and mid career professionals from Western Balkans and wider region offers a contextualized and holistic programme for the new generation of change makers, building on their own experience and by employing and utilizing the capacity and resources built in the past 15 years.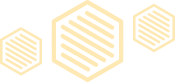 Programme target groups AKA Who is it for?
Programme is designed to bring together and enable cross-learning from two distinct target groups:
Participants - young professionals, impuls providers and action takers in their own communities
beeEFB alumni - senior and mid-career professionals coming from different sectors (government, business, development, academia, nonprofit), with diverse backgrounds and fields of expertise
Programme description AKA What is it and
what it consists of?
Overarching theme of the programme is focused on the emerging future and looks to examine how positive impact in communities can be created, shaped and supported in the most pressing issues of today and tomorrow: climate change, information and learning, rights and freedoms, resilience.
The programme has a strong focus on the role of technology and how it can be utilized for good.

Programme methodology
Programme combines in-person and online activities, tailored 1:1 mentorship, group work and provides both inspiring talks/lectures and skill-building workshops.
Program overview and main blocks
Call for applications - left side of the visual
15 June - 3 July 2022
Programme starts with the launch of the Call for participants and Call for beeEFB alumni. Both target groups have their own specific eligibility and selection criteria and journey in the programme, although they are interconnected through the programme.
3 July - 28 August 2022
The Selection Committee first selects participants of the programme, and then matches them with alumni who are best fit to provide them with tailored mentoring. In case a profile is missing from the alumni applications, the Programme team head-hunts suitable mentors from the wider alumni pool.
All alumni receive Guidelines for mentoring and undergo training for mentors, so as to ensure confident and high quality mentoring to participants
7 - 14 October 2022, Serbia
Launching event is a one-week intensive in person event for participants and mentors containing inspiring presentations, skill-building workshops and induction into mentoring and case study work.
Program of the launching event includes introduction to EFB and beeEFB, embedded networking elements and informal community building activities.
Participants can expect interactive presentations, simulation games, practical analysis and hands-on workshops, conducted by leading experts in the wider region.
By the time they leave the launching events, each participant has their mentor and be assigned to a group and advisor for the case study work.
Mentoring and group work and learning
October - December 2022
In between launching and closing events, participants have between 8 and 12 weeks to engage in 1:1 mentoring, group case work and participate in online workshops and presentations.
Case studies: Based on their interests, participants are grouped in teams of up to 5 and assigned a case study on a select regional societal challenge, for which they need to come up with a solution before the closing event. Each team has their expert advisor from the alumni and a Programme team member to support them in the process.
Mentoring: each participant hasup to 8 sessions to work with their own mentor on a professional and personal objective which mentor and participant will jointly identify during the launching event.
Online workshops and presentations: biweekly 2h workshops are held in the period between launching and closing event, so as to provide more in-depth learning and capacity building and these are designed based on the cohort's' needs and change from year to year.
January/February 2023 - exact date and location TBD
Three-day in-person event dedicated to participants and members showcasing and evaluating results of the programme: case study solutions, mentoring outcomes and reflections and evaluations of the programme. Programme includes presentation of (next to) immediate ways to implement know-how and skill acquired through a range of beeEFB opportunities for engagement.
Participants are provided an opportunity to partake in the beeEFB Annual event, which gather 50+ alumni to co-design activities and annual Action plan of the Network.
* Alumni and participants alike need to commit to attending both in-person events and to participate in activities of the programme.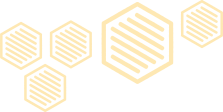 Programme benefits AKA What's in it for you?
More information into what the programme brings to participants and alumni can be found in Participant and beeEFB alumni journey, but in short:
If you are a participant, you will get premium know-how and skill training from renowned experts, tailored to the challenges of today and tailored specifically to your needs
If you are an alumni, you will share your expertise with a group of carefully selected young professionals from wider region and acquire mentoring training and experience through 1:1 mentoring

Impact and sustainability of the programme AKA How it will live on?
The programme builds on the human capital and experience of beeEFB alumni, who have undergone EFB programmes in the past and have through these programmes and since built their careers and honed their expertise and know-how. They share and transfer their know-how to the new generations of young professionals and work together with them on coming up with solutions to select current societal challenges. The beeEFB through its activities provides a number of avenues to implement those solutions and encourages participants to engage in the Network's activities and use their newly acquired know-how in creating change in their communities.
Team AKA People responsible/behind the programme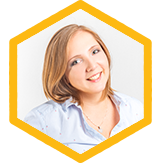 Vladica Jovanovic
Organizational and programme development advisor, expertise in community organizing, coaching and leadership, extensive experience in project management and strategic communications. Impact areas: peacebuilding, gender equity, sustainability. Affiliated with PeaceNexus and UNWOMEN, one of the initiators of beeEFB alumni Network, currently serving her first Board mandate. Music and queer culture addict.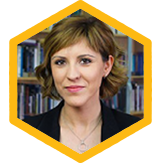 Evica Kuc
Main fields of expertise are human resources management and development, organizational culture, change management, communications, and strategic and programme development. Currently works as Head of Employee Experience Designer at OTP bank Serbia. She attended the EFB Leadership Development programme (LDP) in 2012/2013, 7th generation. One of the initiators of beeEFB alumni Network, currently serving her first Board mandate. Inspired by people.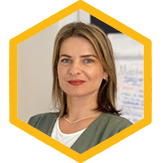 Rudina Nallbani Hoxha
Prior to joining the government and public policies sector, earned her experience in business development in multinational companies. Strategic and operational planning, analytical economic skills, public resource management, and programme development are key competency areas. Presently engaged as Programme Coordinator at Friedrich Ebert Stiftung in Kosovo. Motivated by the EFB regional component which brings an exceptional community together. In her first year as a Board member.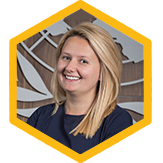 Irma Zulic
International development cooperation professional currently working as Political Advisor at the United Nations Bosnia and Herzegovina. Fields of expertise: EU enlargement, public administration reform, human rights, gender mainstreaming, public finance management. She attended the EFB Leadership Development programme (LDP) in 2011/2012, 6th generation. Traveler and foodie at heart.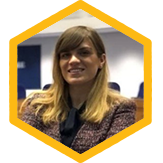 Armela Maxhelaku
Lecturer at the Faculty of Law, University of Tirana. Prior to joining academia, she was engaged in monitoring EU projects at the Ministry of Infrastructure and Energy in Albania. Currently pursuing her doctoral studies at the Faculty of Law, University of Freiburg. Main fields of expertise include international law, EU integration and project management.
Adel Abusara
Currently works for PriceWaterhouseCoopers (PwC) as cybersecurity manager, co-running its South East Europe cybersecurity practice. Experience and interests circle around cybersecurity governance, management of cybersecurity improvement projects, creating cybersecurity culture within organizations. Prior to joining PwC, he worked more than a decade for a number of INGOs and national and international CSOs. Passionate about teaching and presenting a variety of cybersecurity related topics for different audiences.