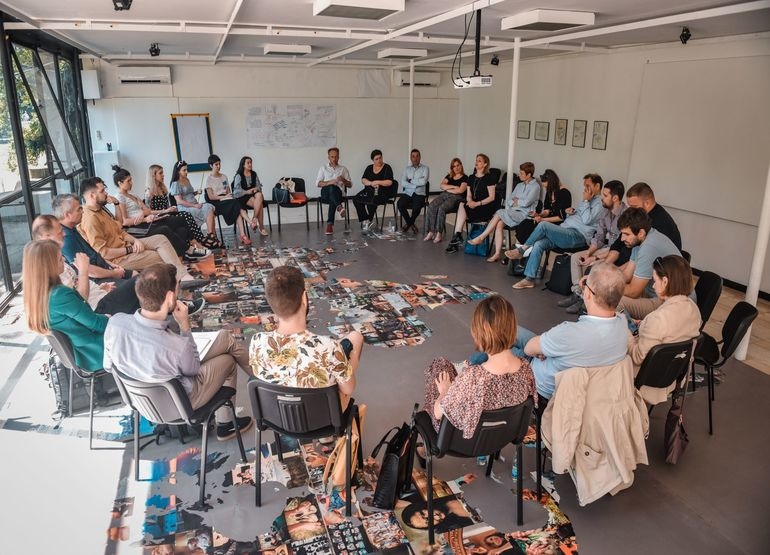 The context paper offering a brief overview of cases of human rights violations of activists in the WB region, along with conceptual limitations of the human rights paradigm and proposals of possible next steps for the joint future work, was a starting point for the discussion and thematic talks which were held in Sarajevo on June 2nd, 2022.
The regional gathering of engaged citizens from all the countries of the region served as a meeting point for focusing on the key topics of human rights and justice, as well as corruption as a crosscutting element.
The role of the community, the institutions and the existing frames for dealing with this issues were addressed on different levels, as well as the possibilities for offering free legal aid, creating a support system for activists and regional solidarity actions in solving common problems.
A visit to the Hastahana Park was organised, as an emblematic location in the very heart of Sarajevo where the participants were introduced us and presented with the problems that arise in the long-term struggle to defend the common space.
This regional thematic meeting is part of the activities of our Engaged Democracy Initiative, and the next one will be held in Skopje on 7th of July, with focus on Public Spaces.