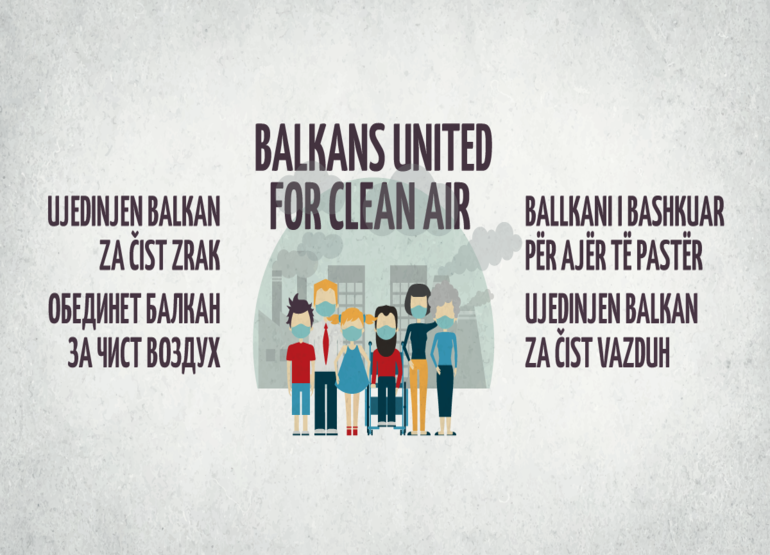 Our "Balkans United for Clean Air" regional campaign was realised for a second year in a row with the aim of raising awareness of the region's citizens about the causes and consequences of pollution, possible ways to improve air quality and the fight for a healthier environment through regional solidarity. This year, the campaign focused on the consequences and harm of pollution caused by coal-fired power plants, as well as pollution originating from heavy industry.
Between December 2021 and April 2022, we shared information on six important topics related to air pollution in the Western Balkans, promoting them through all available channels, social networks and traditional media in the region, creating a network of more than 500 organizations, individuals and experts, reaching a figure of one million citizens and gaining publicity in more than 300 publications in the media.
"Balkans United for Clean Air" was implemented by the European Fund for the Balkans, supported by numerous organizations: Eko Forum from Zenica, Environmental Territorial Management Institute from Tirana, Sbunker and Balkan Green Foundation from Pristina, Air Care from Skopje, OZON from Podgorica, Renewables and Environmental Regulatory Institute and Belgrade Open School from Belgrade.
All the information, texts and videos for the two editions of the campaign can be found at the following link