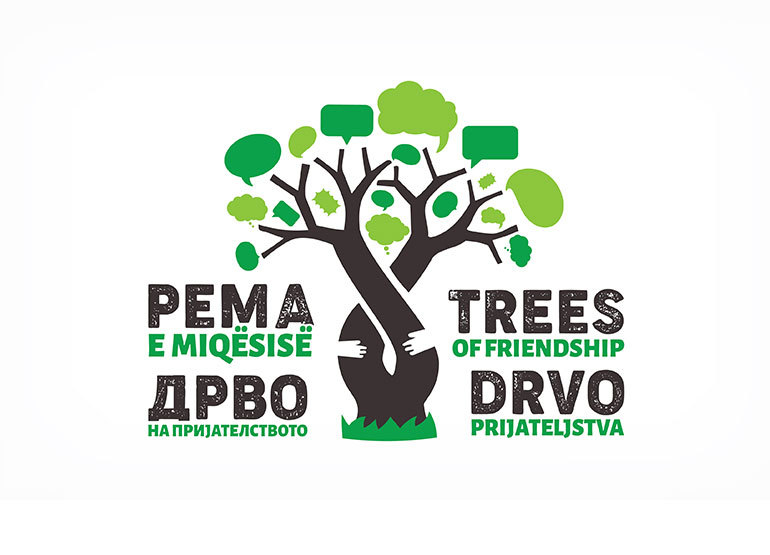 After last year's successful launch in the frames of the new EFB strategy, our regional initiative "Trees of Friendship" will be organised for a second time on November 19 and 20 at 11:00h simultaneously across the region.
A total of 400 trees will be planted in the designated urban areas which lack greenery, as a symbolic message that by taking individual responsibility and alerting the public about the seriousness of the air pollution issue, it is possible to make a difference at the local and regional level.
With this action, we primarily want to raise the awareness among the citizens of the countries of the region about the consequences of their individual activities on nature pollution. We are glad that we managed to connect with relevant partners at local level. The cities of the region have been repeatedly featured on the list of the world's most polluted cities over the years, and it is important to take joint and concrete steps to prevent this trend from continuing. Planting trees is one of the simplest and most significant among them", explains Aleksandra Tomanić, Executive Director of EFB.
The countries of the Western Balkans have the worst air quality in Europe. Citizens of Albania, Bosnia and Herzegovina, Montenegro, Kosovo, Serbia and North Macedonia are equally exposed to air pollutants.
"Zenica has been waiting for 13 years for the industry to install filters on its plants. While we waited, we decided to install natural filters ourselves. These trees are not just an ornament, they will be a natural filter for polluted air, a home for birds, the best protection from summer heat and floods. That is why we ask our fellow citizens to take care of these valuable seedlings and to protect them from vandals, because these are the lungs of our city" – says Samir Lemeš from Eco Forum Zenica, Bosnia and Herzgovina.
With this action, the European Fund for the Balkans announces the continuation of its "Balkans United for Clean Air" regional campaign which aims to reduce air pollution and improve the quality of life in the region through solidarity, and which is scheduled to begin in December. Volunteer and logistical support for this action and the entire campaign is provided by numerous local partners, and this year the "Tree of Friendship" gathered the following organizations: For Clean Sarajevo from Sarajevo, Eco Forum from Zenica, Environmental Territorial Management Institute from Tirana, Sbunker from Pristina, Air Care from Skopje, OZON from Podgorica, Renewables and Environmental Regulatory Institute and the Belgrade Open School from Belgrade, and Pro.Tok21 from Smederevo.
Join us in Belgrade on Friday, November 19 at 11.00 at the location which is at the following link.
#TreesofFriendship # DrvoPrijateljstva #ДрвонаПријателството #PemaEMiqësisë