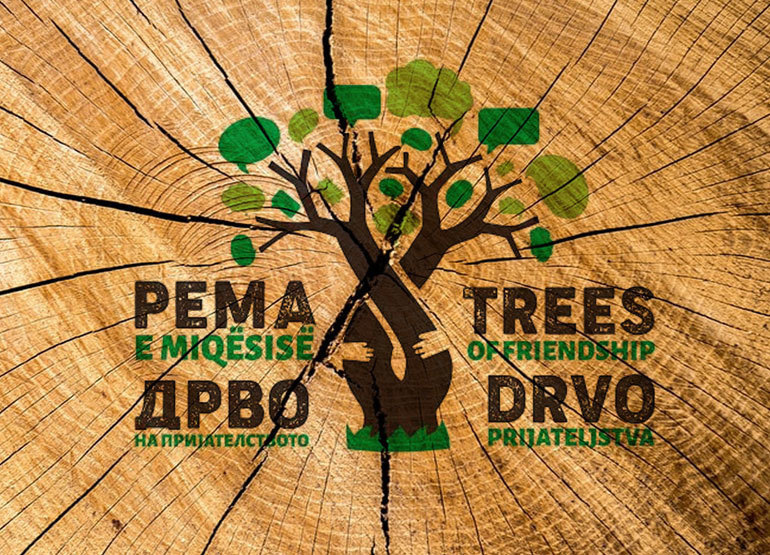 20 November is reserved for the fourth edition of our regional initative "Trees of Friendship". In this year' planting action 450 trees will be planted simultaneously in 9 cities in the region, thanks to the cooperation with our local partners in all the countries of the region. In Belgrade, we will be planting 50 trees in the local elementary school Jovan Ristic in Borca, Belgrade, starting at 11 am.
We are pleased that this regional coordinated planting has grown into a traditional activity for us and our partners and that it continues to serve as an example of regional solidarity regarding awareness of air, soil and water pollution as common problems of the region.
The aim of this joint planting is to demonstrate that by taking individual responsibility and alerting the public about the seriousness of air pollution and climate change, it is possible to make a difference at local and regional level.
"With our "Trees of friendship" we primarily want to show how regional solidarity can look in practise. We are glad that we managed to include local partners and to grow this network of partners every year. Cities of our region repeatedly feature on the list of the world's most polluted cities, and it is important to take joint and concrete steps to prevent this trend from continuing. Planting trees is one of the simplest among them.", explains Aleksandra Tomanić, Executive Director of EFB.
The countries of the Western Balkans have the worst air quality in Europe. The citizens of Albania, Bosnia and Herzegovina, Montenegro, Kosovo, Serbia and North Macedonia are equally exposed to air pollutants. This year we have partnered with Eko Forum from Zenica, Foundation for Development and Democracy from Sarajevo, Environmenta Territorial Management Institute from Tirana, Let's Do It from Peja, Air Care from Skopje, KOD from Podgorica, Association Krokodil from Belgrade, and Association for Development of the City from Bor.
The topic of air pollution is central especially during winter months, and therfore we would be grateful if you share the info of the "Trees of Friendship" planting, which stands as an example of regional cooperation and joint efforts to raise the awareness about one of the most burning issues in the region – air pollution as a direct cause for many diseases, health problems and a reason for thousands of premature deaths.