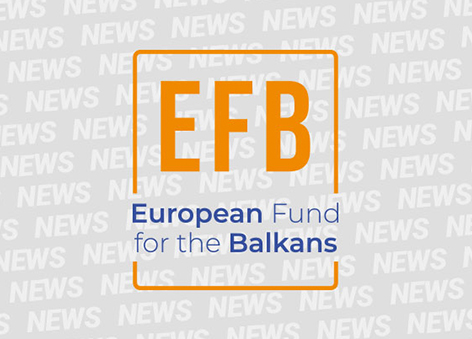 The European Fund for the Balkans wants to condemn the undertaken action of the Serbian authorities towards our Balkans in Europe Policy Advisory Group (BiEPAG) member Jovana Marović, who was detained at Belgrade Airport and not allowed to enter the country, based on the assesment that she poses a safety risk for the Republic of Serbia and its citizens. Her deportation back to Montenegro and the ban from entering Serbia until further notice presents itself as a huge scandal and an attempt to blacklist critical voices, who are openly addressing relevant topics for the whole region.
We urge the Serbian authorities to review their decision and to allow all citiznes of neighbouring countries freedom of movement, in accordance with the EU candidate country status of Serbia, as well as in line with values promoted within the Berlin Process and the Open Balkans Initiative.
We ask the Government of Montengro and the international community to immediately react to this incident and protest against the decision, which is scrutinizing individuals that are openly voicing criticism towards governments and to draw attention to this case of undemocratic measures that have been taken by the Serbian authorities.
This is an unexpected, and in the same time unacceptable way of introducing this kind of uncertainty, but also reputational and safety concerns for individuals that use their right of freedom of speech and expression to analyse and openly discuss overall political trends and developments on national and regional level.
Our firm stand is that this travel restriction to Jovana Marović is arbitrary and is defying the core values of democracy, such as freedom of movement, non-discrimination and the protection of fundamental rights, which an EU candidate country as Serbia should strive for.