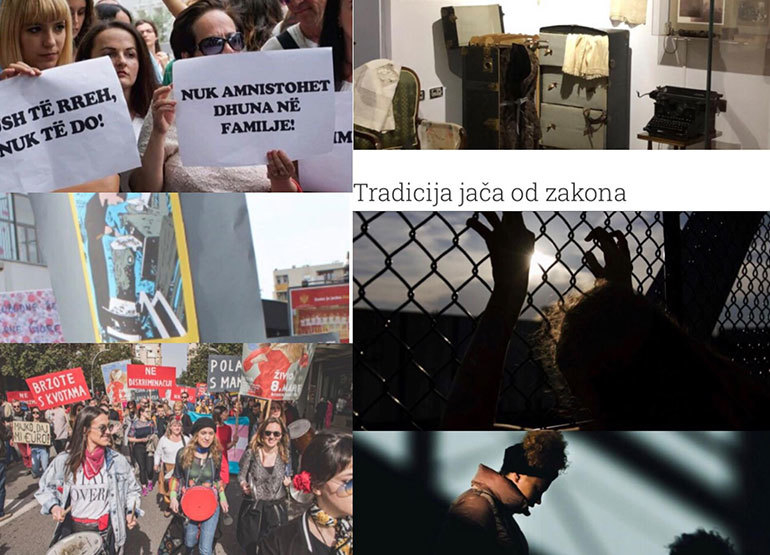 Back in 2012, The European Fund for the Blakans was pleased to become part of the launching of the current affairs talk show Vicinities (Okruzenje) as a unique TV product broadcasted simultaneously on twelve TV stations in Albania, Bosnia and Herzegovina, Croatia, Kosovo, Montenegro, North Macedonia, Serbia, and Slovenia. For the first time in 20 years, this TV-format managed to bring a variety of people from the region, who were able to openly discuss and find common understanding for the similar problems present in all the countries of Former Yugoslavia. This was precisely the idea of the European Fund for the Balkans (EFB) and the Center for Democracy and Reconciliation in Southeast Europe (CDRSEE) – to allow the viewers across the Balkans to hear it load and clear that they share the same burdens, political complexities, and cultural code.
After six seasons of "Vicinities" the mission is still not completed, but the vision stays the same. Building upon the already proven concept, the updated online platform of "Vicinities" and the new format for exchange of personal experiences, views and perspectives "Vicinity Chronicles" will continue to serve as a forum where different voices can be heard – says Aleksandra Tomanic, Executive Director of the European Fund for the Balkans.
Together with Zvezdana Kovač (General Secretary at the European Movement in Serbia) as one of our partners since the launch of this initiative with CDRSEE, we have jointly come to the idea, that in times of Covid – 19 we must find a way how to revive the regional network of people that can offer a different perspective at the current state of play in the Western Balkans. That is why we are offering the much-needed space to gather the intersecting viewpoints and stories of the representatives of the civil society, public figures, journalists, experts, activists, policy makers, analysts, and above all the citizens from across the Balkans who are keen to share their opinions, open a debate and an exchange of solutions on different and often controversial topics.
We are all faced with big changes, so we have found a way to change and adapt old concepts, and that is the main idea behind this renewed form of "Vicinities".
Vicinity Chronicles is an open platform, available to all those from the region, or the Western Balkans, whose voice needs amplifying, and who are eager to express their critical perspective, fresh ideas and points of view on current affairs in writing, video, or other formats. This is a creative space for both talented young individuals as well as established professionals coming from our vicinities – from Belgrade, to Sarajevo, Pristina, Skopje, Podgorica, and Tirana.
Each week, we will share columns with focus on different burning issues that are common for the citizens of the region. All the text will be translated into English and the local languages, so stay tuned!
For more info go to: okruzenje.net/en/vicinity-chronicles/