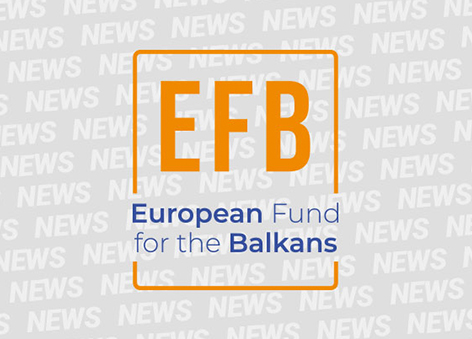 European Fund for the Balkans is co-organiser of the conference "Serbia on the Patht owards the EU-Accession" which will be held on 22nd and 23rd of June in Belgrade.

Co-organisers of the conference are also the European Movement in Serbia and Media Group "Politika".

In preparing this Conference, the Austro-French Centre in Vienna and its French partner IFRI (French Institute for International Relations) in Paris, work in close cooperation with the French and Austrian Ministries of Foreign Affairs, the Government of the Republic of Serbia, the National Assembly of Serbia, the Council and the Commission of the EU, as well as several international organizations operating in the Western Balkan.

During the Conference, Serbia's internal and external policy as well as its economic and geostrategic development and its European perspective will be examined on the basis of an analysis of the current situation. Main topics as national security, relations with its neighbouring countries as well as challenges for the EU-accession will be discussed during this 2-days conference.

The issues to be addressed in the conference will be discussed by a high level group of experts, policy-makers, private actors and civil society representatives from Austria, France, from neighbouring EU-Members or candidates and from countries in the Western Balkans.

Mr. Andreas Schieder, Secretary of State of the Austrian Ministry of Finance will make a keynote address at the opening of this event.

Mrs. Ksenia Milivojevic, Advisor to the Deputy Prime Minister for European Integration, as well as Mr. Laszlo Varga, Chairman of the European Integrations Committee from the National Assembly of Serbia, will – among other excellent speakers – discuss about European Integration of Serbia on Tuesday Morning, 28th of June 2009.

Debates and meetings will be conducted in German, French, English, as well as in the language of the guest country with simultaneous translation being provided.

If you fish to attend the conference or ask additional information please please contact Igor Bandovic, Programme Manager, European Fund for the Balkans at igor.bandovic@balkanfund.org.
This e-mail address is being protected from spam bots, you need JavaScript enabled to view it
This e-mail address is being protected from spam bots, you need JavaScript enabled to view it