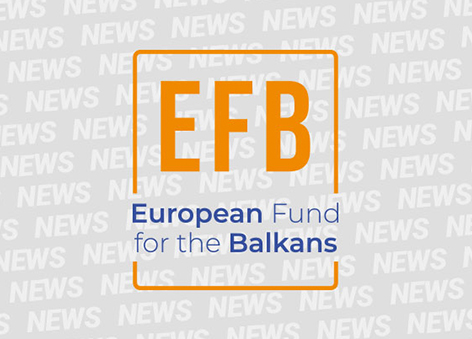 The Grand Hall of the Bosnia Herzegovina Parliamentary Assembly was on June 18 the venue of the public launch of the European Fund for the Balkans and a panel discussion "The Balkans in Europe's Future".
Over two hundred guests from Bosnia-Herzegovina, the region, and other countries attended the panel discussion with members of the International Commission on the Balkans - former Italian Prime Minister Guiliano Amato, former Bosnia-Herzegovina Prime Minister Zlatko Lagumdzija and former Serbia and Montenegro Foreign Minister Goran Svilanovic - and young leaders from the region, masterfully moderated by Mr. Nick Gowing.
The topics and unconventional form of the discussion provoked much interest amongst the attendees, prompting them to focus on the EU prospects of the Balkans, the chief challenges and obstacles standing in the way of the region's integration and the steps that needed to be taken to achieve that goal.
The participation of young people in the discussion – who expounded their own views and that of the youth in their communities – brought a different dynamics, openness and honesty into the debate.
Thanks to the active participation of the audience, NGO representatives, civil servants, intellectuals and journalists, the discussion turned into an ad hoc debate forum, an exchange of opinions that was neither sterile nor boring, a debate amongst people committed to investing their own and their institutions' potentials into changing the Balkans and consolidating the region's ties with the EU and its ultimate integration.
{gallery}gallery/02{/gallery}