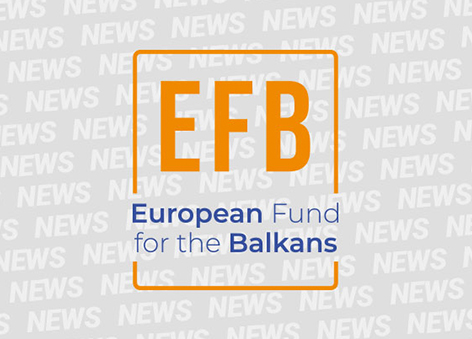 Brussels, 29th May - European Fund for the Balkans, in cooperation with the European Policy Centre, and the EXIT Festival organized a Policy Dialogue on The future of EU enlargement in the Western Balkans. Dialogue was followed by the opening of the art exhibition of Western Balkans Artist on Europe.
Thanks to the Policy dialogue, young people from Balkan had an opportunity to meet with EU decision makers and exchange opinions and visions on the future of the Union with them.
The Policy dialogue promoted the existing positive examples of leadership and engagement of Balkan youth through a political forum and presented those initiatives to a broader public in Brussels.

Young people in Balkan see their countries' accession to the EU as the only way to fulfil their life expectations and enjoy the opportunities their peers in EU member states have. Balkan societies have, however, only partially reformed their political and economic systems. For that reason this Dialogue was based on young people's opinions and views on how their countries are preparing for EU accession and what are most common problems they encounter on the way.

Among many others, panelists included Hedvig Morvai-Horvath - Executive Director of the European Fund for the Balkans, Antonio Missiroli - Director of Studies, European Policy Centre, Franz Cermak - Deputy Head of Unit, DG Enlargement, European Commission, and Bojan Bošković, Manager of Exit Festival.

This event was held as a debate amongst the representatives of EU institutions and young people who expressed needs, thoughts and the problems they encounter in their both professional and personal experience.

Direct and open dialogue resulted in both, the guests and other participants' proactive thinking and finding new solutions about the status of young people in the Balkans, the future of the Balkans and EU accession.

In addition to the policy dialogue and the exhibition at EPC, a wider cultural programme was organised with participation of artists from the Western Balkans in co-operation with the EXIT Festival. The programme will include some of the most interesting and modern artists in the region focussing on popular culture. It will deal with the status of young people in the Balkans as universal outsiders living the European reality only through art.