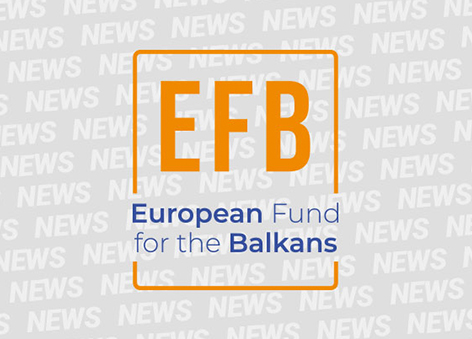 European Fund for the Balkans welcomes the new generation of LDP participants!
New generation of LDP participants has been selected and is ready to enroll in the fourth edition of Southeast Europe and the EU- Leadership Development Programme starting with the Summer Academy from 29 August to 12 September in Germany.
The LDP is an academic programme which was jointly launched in 2006 by the TRANSFUSE Association and the College of Europe, aiming to transmit knowledge about the European Union and its relation to the Balkans and to stimulate the skills of a group of young professionals who have the ambition to actively shape their societies. The European Fund for the Balkans has been financing the programme since 2008 and is now, since 2009, organising it jointly with the College of Europe and the TRANSFUSE Association.
The programme is structured around three complementary activities: a two-week Summer Academy in Germany (from 29 August to 12 September 2009); Joint Activities in Southeast Europe; a Closing Seminar in Belgium (April 2010). The working language of the Programme is English.

The first activity, the Summer Academy in Germany will take place in Berlin and Neuhardenberg from Saturday 29 August to Saturday 12 September 2009. Programme is composed of interactive lectures, workshops, discussions and group work with the most prominent speakers from the region and from EU.

The Programme is led by an Academic Dean, Ms Judy Batt, who will guide the participants through the different aspects of the Programme.

Participants of the fourth edition of the LDP programme are:


| | | |
| --- | --- | --- |
| 1 | Adela | Demetja |
| 2 | Redi | Ramaj |
| 3 | Ermelinda | Shehaj |
| 4 | Enkelada | Suti |
| 5 | Aber | Babic |
| 6 | Tanja | Dramac |
| 7 | Hatidza | Jahic |
| 8 | Milan | Kondic |
| 9 | Danijela | Mandušić |
| 10 | Jetmir | Bakija |
| 11 | Florentina | Grubi |
| 12 | Bashmir | Xhemaj |
| 13 | Andreja | Bogdanovski |
| 14 | Aleksandra | Georgievska |
| 15 | Natasha | Hroneska |
| 16 | Irena | Petkovska |
| 17 | Bojana | Laković |
| 18 | Ana | Djukic |
| 19 | Djurdja | Djukic |
| 20 | Ana | Mihajlovic |
| 21 | Maja | Bogicevic |
| 22 | Manuela | Brunero |
| 23 | Olga | Biegus |
| 24 | Ahu | Yigit |
| 25 | Konstantinos | Ntantinos |
| 26 | Igor | Gavrilov |
| 27 | Victoria | Ivancioglo |
| 28 | Anamaria | Pintea |
| 29 | Bojana | Angelova |
| 30 | Monica | Bucurenciu |