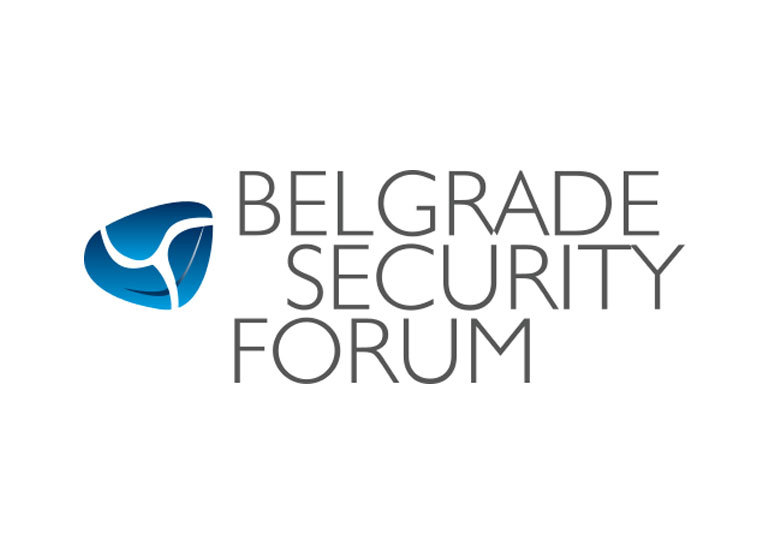 The EFB's special event at this year's jubilee 10th edition of the Belgrade Security Forum: Future of EU and the Western Balkans is scheduled for October 27th, 2020 from 18:30 to 19:30.
As in the annoucement for this event, it will be discussed how the the future of Europe debate is promising to close the 2020 on a positive note, however not all are convinced concrete reforms and needed changes will be introduced to equip the EU for the many challenges it faces, namely COVID-19, (never-ending) Brexit, banding of the fundamental European values and principles in some member states, migrant crisis, and even the new enlargement momentum.
Despite recent somewhat discouraging messages and events, some EU actions in 2020 give hope that the Western Balkans is still high at the EU's agenda. Revised enlargement methodology, developed on the basis of French non-paper from November 2019, lead to the European Council giving green light for opening accession negotiations with North Macedonia and Albania. EU-Western Zagreb Summit Declaration confirmed strong EU support for the region, especially as a response to socio-economic consequences of the COVID-19 pandemic. Proposed plan for post-pandemic recovery worth 3.3 billion EUR was introduced.
Are the Western Balkans partners put on hold until the Union finishes the future of Europe process? What reforms should the EU undertake in order to be ready to absorb new members from the Western Balkans? What are possible consequences of decline in rule of law and fundamental freedoms noticed in the EU and the region in past few years? Will the candidate countries benefit from the revised enlargement methodology? Will it speed up the accession process or put them to more tests? How to deal with decline in citizen's support for EU enlargement in both Western Balkans and EU Member States?
The list of questions will be discussed on October 27, 2020 from 18:30 – 19:30. The speakers are as follows:
Moderator: Aleksandra Tomanić, Executive Director of the European Fund for the Balkans
Speakers:
Simonida Kacarska, Director and Co-founder, European Policy Institute, North Macedonia
Srđan Majstorović Expert, Balkans in Europe Policy Advisory Group (BiEPAG),Chairman of the Governing Board of the European Policy Centre (CEP), Serbia
Reinhard Priebe - Member of the Brussels advisory board of Transparency International, Former EU Commission Official and Director for the Western Balkans from 2001-2016
Nedim Hogić - PhD candidate, Sant' Anna School of Advanced Studies
Watch it live at https://bit.ly/2J7FKNe
More info at https://bit.ly/3joEvpi