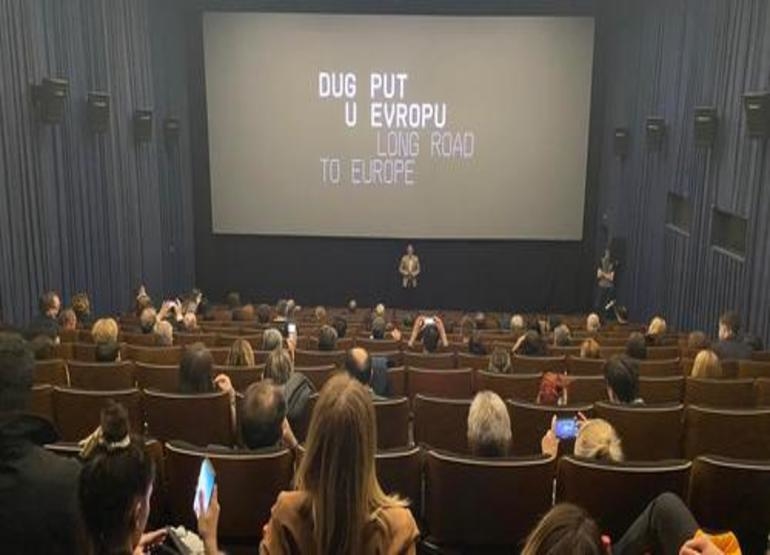 The documentary "Long Road to Europe" produced by the European Western Balkans and Panorama Films which had its premiere in November 2021 in Belgrade is now available online.
The documentary represents a retrospective of Serbia's EU integration process since 2000 and seeks to explain why has this process lasted more than 20 years and which are the most important challenges that hampered and continue to hamper Serbia's accession to the EU.
Numerous direct participants in the process spoke for the film, including former Serbian President Boris Tadić and former Serbian Deputy Prime Ministers Božidar Đelić and Suzana Grubječić. The film also featured the former members of the state and EU administration in charge of European integration, as well as civil society representatives.
The Executive Director of the European Fund for the Balkans, Aleksandra Tomanić, pointed out that the film raises questions about what has been done in the last two decades and what should have been done differently.
"It is very painful to see the failure of the previous twenty years, especially for us older people who believed and contributed to the process, for younger people it may be abstract, but for us it is very painful," said Tomanić.
The production of the documentary has been supported by Kingdom of Sweden, Belgrade Open School and the European Fund for the Balkans
Watch the documentary on You Tube at this link.