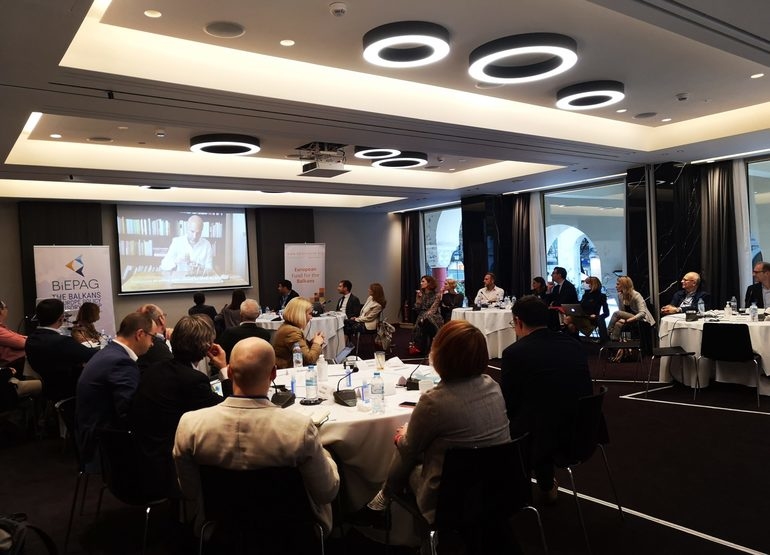 The EFB/BiEPAG retreat, which was organised in Thessaloniki, Greece on October 7-9, 2021 was held as a closed event under the Chatham House Rule.
Besides the BiEPAG Members, it gathered a selected group of distinguished guests from the Western Balkans and EU, who were pleased to get engaged and offer their different perspectives and stands to the current state of play of the EU Enlargement process.
The multifaceted discussion which was predominately revolving around the set agenda and the current BiEPAG works, and results of the wider public opinion poll focused on EU affairs, foreign actors and trust resulted in having a list of short key takeaways that can be found at the following link.