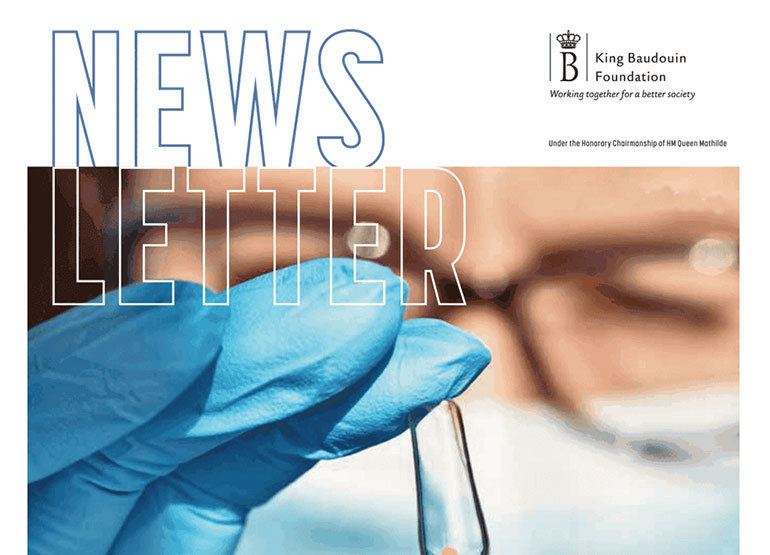 The latest International newsletter of one of our founding organisations King Baudouin Foundation is featuring the interview with our executive director, Aleksandra Tomanic, where she is presenting the new European Fund for the Balkans strategy for creating a brighter future for the region.
In line with the KBF motto "Working together for a better society" and In the face of growing challenges and the ongoing Covid19 crisis, the European Fund for the Balkans (EFB) has launched a new four-year strategic plan with the ultimate goal of contributing to the vibrant democracies in the Western Balkans region. With the continuous support of the KBF, as well as Robert Bosch Foundation and Erste Foundation as founders of the EFB, the new strategic activities have rolled-out in the course of 2020.
Today worsening conditions for democracy and growing poverty in the region make the EFB's work more pressing than ever. "We saw the need to adjust the strategy because we have seen a dramatic change of context for the worse," says Tomanić. "This region has been backsliding in all relevant international indicators when it comes to democracy, human rights and press freedom, and we have to adapt to these worsened realities."
While the EU's cooperation is key to democratisation and creating prosperity in the region, enlargement fatigue and a recent emphasis by the EU on stability over democracy has resulted in a waning pursuit of European integration. "We have to make the EU accountable again, we have to make the EU wake up that this is Europe," says Tomanić. "It's in the EU's very interest to not only give lip service but to really engage with the Balkans."
The implementation of the organisation's strategy draws on the EFB's long experience of supporting capacity building, advocacy and coalition building. The novelty of the new strategy is an additional focus on local civic initiatives. "We have the luck that our funders grant us the ability to be flexible on the activity level and to try out new things, while always having in mind the change we want to have," says Tomanić.
A common denominator across the Western Balkans is the loss of citizens' trust in democratic processes. The EFB aims to build this trust from the bottom up by supporting local grassroots citizen empowerment and improving regional cooperation among civil society based on solidarity and dialogue. "We will have this completely new dimension of citizen engagement, bringing citizens together and trying to create this regional consciousness, this idea that we all share the same problems," explains Tomanić. A regional coalition of civil society actors can help build a common vision regarding the future of the region and demand accountable institutions and democracy. This will in turn build political will for constructive regional cooperation. "The best case scenario is that they see room for cooperation and that we just support them," says Tomanić. "It's really a new perspective, a joint process: we are trying to see what citizens' needs are, and to see how we as an organisation can respond to those needs."
Download the KBF International Newsletter at the following link