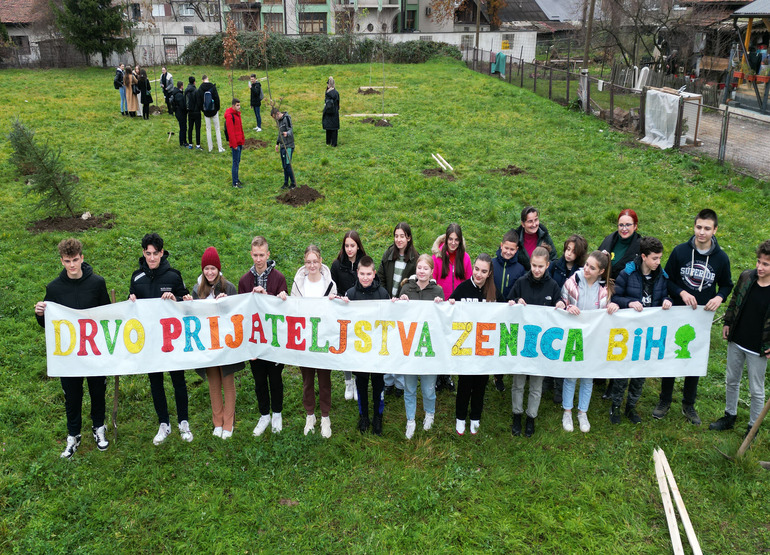 We are happy to share the video mosaic of the coordinated tree planting actions in some of the most polluted cities in the #WesternBalkans - Bor, Kosjerić, Smederevo, Peja, Priština, Skopje, Podgorica, Nikšić, Sarajevo, Zenica, Tirana and Elbasan.
These amazing examples of local community actions with great energy, enthusiasm and citizens' participation are altogether a joint alert from 12 cities in Albania, Bosnia and Herzegovina, Montenegro, Macedonia, Serbia and Kosovo about the seriousness of #airpollution and climate change across the region.
This year EFB has joined forces with Heinrich Böll Stiftung Tirana Eko forum Zenica Environmental and Territorial Management Institute from Tirana Prljavi grad Sarajevo from Sarajevo Let's Do It Peja from Peja AirCare - Air Quality & Pollen App from Skopje, Ekološki Pokret Ozon and Organizacija KOD from Podgorica, Protok21 from Smederevo Asocijacija za razvoj grada from Bor, and K-Town Group from Kosjerić.
Watch the video at the following link