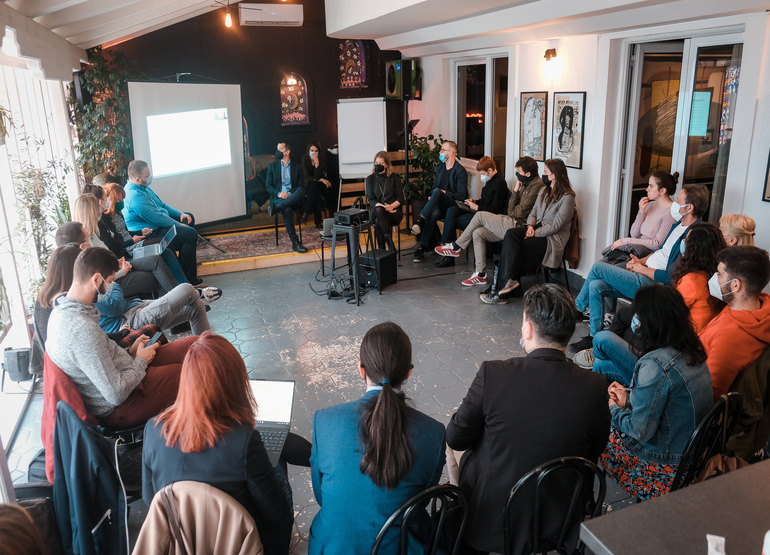 The second regional thematic meeting in the frames of the Engaged Democracy Initiative (EDI) "Green activism and eco protests: Changing the reality, challenging the usual political. Shaping common actions for the future" was organised in Podgorica on 7th of April, 2022.
Two members of the EDI academic network Balša Lubarda and Vedran Horvat, presented the context paper which offered a brief overview of the environmental transition in the region along with a set of specific strategies and proposals on how to move forward and jointly work on transformative pathways.
A number of ideas for joint action has been discussed, along with exchange of positive examples for citizen mobilization practices, advocacy and communication from all the countries of the region.
Aleksandra Tomanić (EFB) and Gorjan Jovanovski (Air Care App) talked about successes, challenges and next steps in the Balkans United for Clean Air regional campaign and network. The meeting also provided an exchange of different experiences and models for strengthen regional cooperation for a better environment in the Western Balkans.
The next meeting on "Decent Work as a necessity for the region" will be held in Belgrade on 12 of May, 2022.