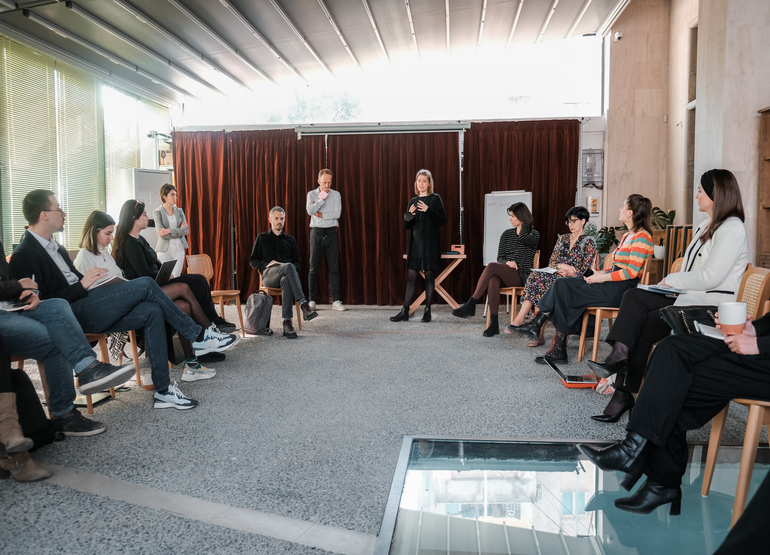 The first thematic meeting in the frames of our Engaged Democracy Initiative (EDI)"Engaged media: Exploring mutual communication nexus between media and engaged citizens" was held in Tirana on March 21-23,2022.
Two members of our EDI academic network, Lejla Turčilo and Ivica Mladenović prepared the context paper which offered a brief overview of the media situation in the region along with a set of specific strategies and proposals for both media and activists how to move forward and jointly work on creating space for alternative ideas and voices. The paper served as an input for the initial discussion and will be appended with the recommendations and suggestions that were discussed at the meeting.
This regional format was an excellent opportunity to closely address the key questions which are relevant for both the activists and journalists across the region – are the media outlets open to provide space for the alternative and progressive voices in our captured states, why do we need media strategies, what are the potentials and limitations of the social networks in the mobilization of the citizens, how do the mainstream media report on vulnerable groups and sensitive topics, etc.
The ways in which the activists can use the media knowledge when reporting on common issues were explored, as well as the need to develop strategies on how to educate and inform the public on the systematic problems that are common in the region.
The inputs and feedback that were shared during the discussions, will be the base for designing the follow-up activities in the next period.