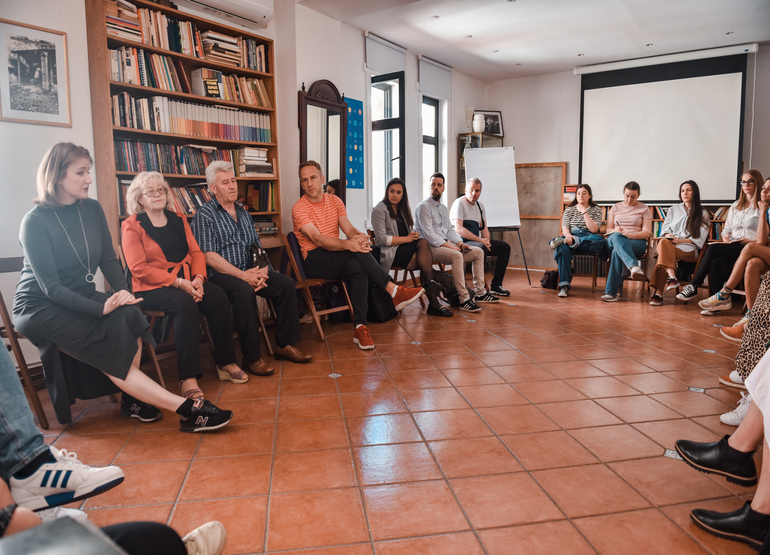 The regional thematic meeting "Decent work as a necessity" in the frames of our Engaged Democracy Initiative took place in Belgrade on the 12th of May.
The impulse for the discussion was given with the presentation of the context paper which offered a brief overview of the "race to the bottom" trend in the WB region, structural causes of precarious position of workers along with concepts of degrowth, living wage and decent life as inspiration for joint future activism.
A list of questions were explored during the different sessions, starting from what is causing precarious work conditions in the WB region and what is the role of new and old Trade unions to what is a social or solidarity economy, what challenges do these models face when it comes to securing decent work conditions and which actors can be empowered to raise a voice, to educate, and to make a change.
Examples for good practices of citizens mobilization were shared, as well as useful information and tips on secure communication and online data and privacy protection.
The follow-up activities will be based on the recommendations and suggestions discussed at the meeting.