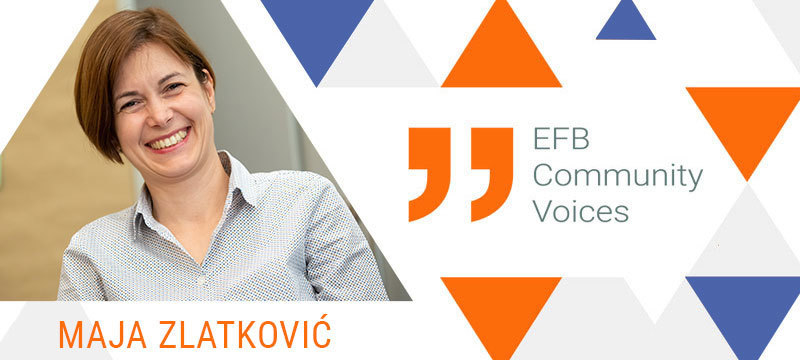 Author: Maja Zlatkovic
Independent Advisor at the Ombudsman Office of Republic of Serbia
EFB Fellow- Fellowship Programme for Government Officials from the Western Balkans 2018
My name is Maja Zlatkovic and I am a civil servant working at the institution of the Serbian Ombudsman. As a fellow of the EFB program for 2018, I spent my fellowship time at the equivalent institution of the Slovenian Ombudsman in Ljubljana. I had a unique chance to learn firsthand how the Ombudsman works in the EU country that was once part of the same legal space as mine and that successfully went through the process of accession to EU. Simplified procedures, comprehensive information flow among the employees, daily communication between the General Affairs Directorate and the staff. Altogether, this results in efficient organization of the working process and shorter response time on the issues within its mandate.
The recommendations given by the Ombudsman are free from excessive formalism and therefore are easy to understand by people without legal background. This is especially important having in mind that the recommendations are a major part of Ombudsman's annual report that serves as a landmark document not only for the state administration, government and non-governmental organizations, but it is also available for the wider public, giving all a reliable overview on the situation regarding the respect of human rights by the public authorities in the country. Many issues are often addressed in intermediate contacts with the public authority, such as meetings with relevant ministries, local self-government and other stakeholders. This can significantly shorten the procedures and help resolve citizen's problems in a more efficient way, especially if the problem affects a large number of people and is a consequence of unfair practice or inadequate legal solution.
Living in a foreign country for almost three months required some adjustments and changes on my part in order to follow up the host's customs. What came as quite a surprise in the utmost positive way were the super active and sportive habits of my new fellow countrymen. They were out regardless of the weather – running, powerwalking or swimming, using all the blessings of indeed wonderful nature of Slovenia – its hills and seaside. I made a firm decision to apply some of these healthy activities in my everyday life at home.
The EFB fellowship program gave me a remarkable opportunity to connect and interact with colleagues from the region, who are, like myself, a part of the civil service and state administrations and face similar challenges in their work. By exchanging our experiences while attending very informative and engaging lectures from prominent experts during our introductory and final seminar, I learned a lot and made friends for life.
I hope that the experience of this professional adventure I have been through, would make a positive impact in my institution and that I would be able to influence our way of work with new ideas and suggestions, making it more efficient and closer to the European practices.
*The author's views presented in this blog do not necessarily reflect the position of the European Fund for the Balkans.