Participants overview
After a very competitive process we have selected our 1st cohort and we are proud to present the very first participants of the beeEffect programme. We are looking forward to welcoming them into the beeEFB alumni network after they complete the programme.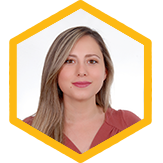 Aida Yzeiri
is a project manager at the Foundation Together Albania, an Empowering Self Defence Instructor with ESD Albania and ESD Global network and possesses extensive experience in the educational and psycho-social field both in public and civil sectors; working with youth, children and families as a psychologist and as a youth leader.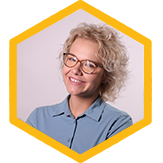 Andrea Matijevic
is a junior researcher at the Institute for Political Studies, Belgrade and a PhD student. She authored a monograph and several papers published in scientific journals, as well as edited books in the fields of International Economic Relations, Political Economy and European Integrations, is frequently presenting at scientific and professional conferences and has worked as a consultant with different CSOs.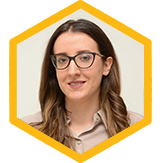 Andrijana Lazarevic
is engaged as a research associate at the Institute for Political Studies in Belgrade and as a project coordinator at think-tank RESECO and a PhD student at the Faculty of Political Sciences, University of Belgrade.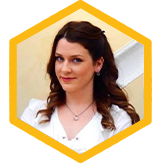 Bojana Marinkovic
is a lawyer with expertise in Corporate and Commercial Law, Data Protection, working with several law firms. She is currently a Chevening scholar pursuing her master's degree at the Newcastle School of Law, University of Newcastle, UK.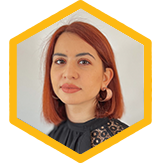 Chrysa Petala
is co-founder and COO at the innovation agency Youthnest, and she has successfully implemented numerous projects in Greece and abroad in the socio-cultural field. She is also a member of the Culture for Change, Bosch Alumni and Humanity in Action Networks.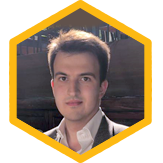 Dusan Radujko
works as a researcher at the Institute for Political Studies, Belgrade and as a student instructor at the Faculty of Political Science, University of Belgrade. He is currently enrolled in the PhD in Politicology program at the Faculty of Political Science, University of Belgrade and focuses on the rule of law.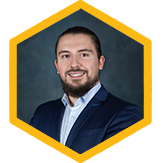 Eldin Buljubasic
is an expert associate for monitoring evaluation and learning, who has two master degrees under his belt - one in international relations and diplomacy and another one in business and administration.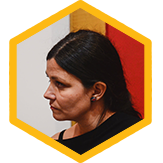 Gordana Vukov Ciganjik
is an actress, activist and cultural worker; co-founder of "Klara i Rosa" a CSO from Subotica, Serbia and one of the initiators of the establishment of the umbrella organisation - Contemporary Culture and Arts Center, Subotica. She is an author of several audio podcasts on Radio Plac.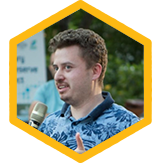 Kostian Jano
is a coordinator in a development project implemented in Albania with the support of KfW. He was engaged in various national and international organisations working in the fields of European integration of Western Balkans and strengthening of youth participation in democratic processes.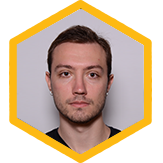 Luka Anicin
works as a Machine Learning engineer, also dedicated to Web3 and is interested in artificial intelligence explainability and Ethics in enterprise settings.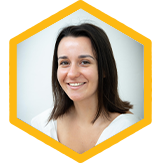 Margareta Roncevic
works as a a Senior Associate Expert at Zadar County Development Agency ZADRA NOVA in the Strategic Planning and Development Management Unit.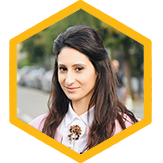 Mariola Ceku
works at the Ministry for Europe and Foreign Affairs in Albania, and previosly has been involved in different civil society projects as an executive board member of JEF-Albania, dealing with gender equality and EU integration.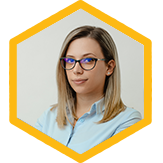 Romina Kali
is a licensed lawyer working as legal specialist in Shkoder municipality and focusing on civil rights and youth activism in her free time. Romina has been working as a researcher in the field of transitional justice and is a founder of a youth organisation "The Roots" in her city, Shkodër.
Detailed programme
We are currently finalizing the programme for 2022 edition and the detailed overview of both in-person and online segments of the programme will be published here.
Case studies
Our participants are being grouped in 3-4 teams and will work on select case studies with their advisors. The case study challenges and later solutions will be posted here.
News
21 August 2022
First cohort of participants is finally matched with their mentors! We cannot wait to introduce them to each other via correspondence and then in person during the launching event.
The launching event will take place in Serbia, Belgrade and Divcibare and will be kicked off by an alumni-led joint initiative: Resilient Leadership conference on 8 October. More information will follow soon.
5 August 2022
Our instagram page is live. Click here to follow the stories and posts we will be publishing in upcoming period!