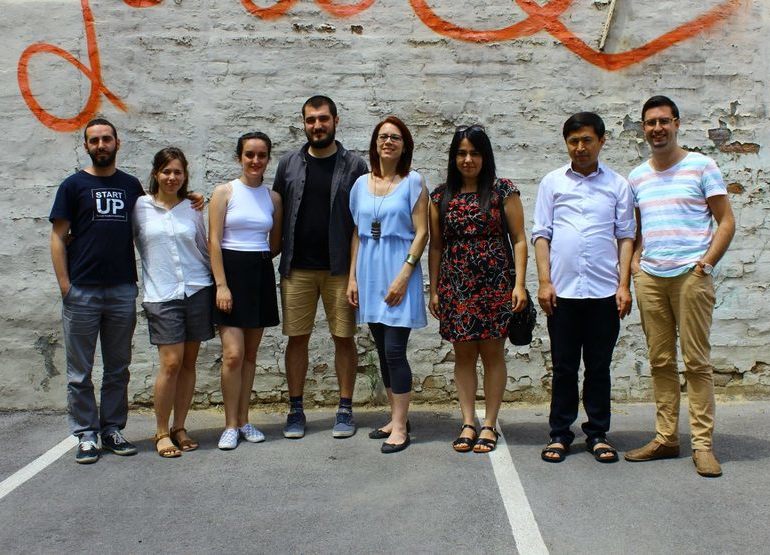 The eighth International Summer School in Comparative Conflict Studies
, supported by the European Fund for the Balkans, took place at the Faculty of Media and Communications (FMK), Singidunum University in Belgrade, from June 25 to July 2. Over 80 students from more than 30 countries, covering 6 continents attended this year's Summer School programs. This year, the general Summer School topic – the study and analysis of post-conflict and conflict societies, was elaborated through five courses:
Rethinking peace and education – the work of identity and culture in conflict ridden societies
, held by Dr. Zvi Bekerman from the Hebrew University of Jerusalem;
Religion and conflict – the Balkans' explorations vs. the exploration of the Balkans,
held by Dr. Dino Abazović from the University of Sarajevo;
From intervention to non-intervention – the triumph of state sovereignty over human rights?,
held by Dr. Maxine David from the Leiden University and the University of Canterbury;
Memory and conflict: remembering and forgetting in divided societies
, held by Dr. Orli Fridman from the Singidunum University in Belgrade; and
Orientalism, Balkanism, Occidentalism – thinking through discourses of "othering" and conflict
, held by Dr. Jelena Tošić from the Department of Social and Cultural Anthropology in Vienna and the Institute of Social Anthropology in Bern. The students also took part in additional Summer School activities – the Political Walking Tour of Belgrade, the screening of the film 'Drums of Resistance' by Besa Luci and Mathieu Jouffre, and a Round Table Discussion Special Issue: Memories and Narratives of the 1999 NATO Bombing in Serbia.