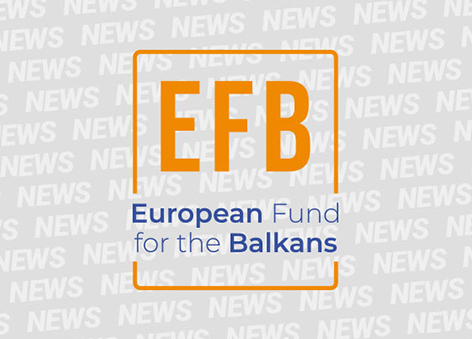 When art encounters geopolitics, the past and the future of the Balkans are painted in different colours, and the present is viewed from a different perspective. That's how a phenomenon was born, the Balkans Phenomenon. It is an attempt by contemporary artists to describe the context in which the European Fund for the Balkans weaves its magic. https://www.youtube.com/watch?v=XucBSm0KQiw&feature=youtu.be The Balkans have had its ups and downs, but even through the most turbulent times and most difficult challenges there were always people who pushed it forward. Over the past ten years, the EFB has built partnerships with some of the most influential European and global thinkers. They stand behind the Declaration of a European Balkans Partnership – sending out a strong message that the Balkans have potential, and that it is impossible to imagine the Europe of tomorrow without it.
Read, sign, and share the Declaration
What would you do to make the
#BalkanFuture
better?