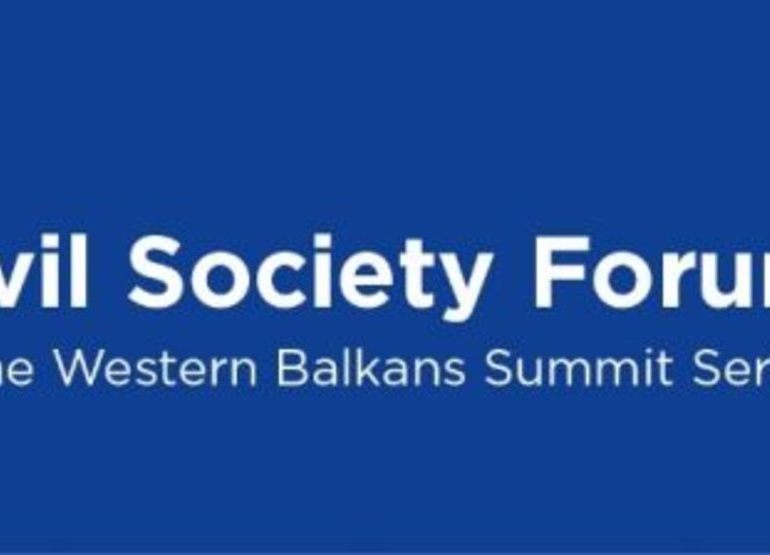 Preparations for the London Summit
In its continuing efforts to contribute to attainment of the Berlin Process goals, the Civil Society Forum of the Western Balkan Summit Series (CSF) invites think tanks, expert and activist organisations, cultural and scientific institutions and other interested non-state actors from the Western Balkans to take part in this year's activities. Aiming to add tangible value to discussions and proceedings of the forthcoming London Summit in July, the CSF will prepare "products" that will directly tackle the topics of the Summit's agenda – the CSF Policy Briefs on economic, security, gender and legacy issues, accompanied with recommendations.
The CSF Policy Briefs will feed the high-level dialogue with the most recent research and field knowledge from the civil society and thus enhance the decision-makers understanding of the complex issues at hand. The CSF Policy Briefs inputs solicitation is underway, as is the Online Consultation Process (OCP) through which all interested contributors may take part in drafting of the briefs. The CSF Policy Briefs will be prepared by 20 April.
Based on the CSF Policy Briefs and on inputs from the Online Consultation Process, the CSF Working Groups on each of the four topics will develop the recommendations for the decision-makers, at the meeting in Vienna, on 27 April.
The CSF Policy Briefs and the accompanying recommendations will be distributed to the future participants of the London Summit. An open call for contributions to the CSF topical Policy Briefs through the Online Consultation Process (and for participation in the Working Groups Meeting) will be open until 10 April.