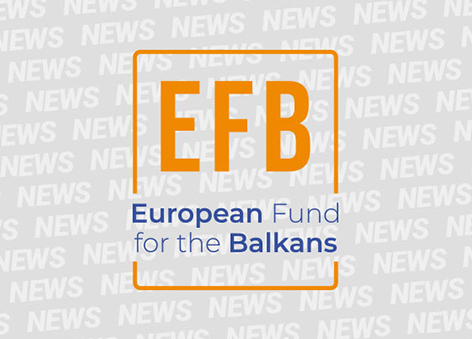 The
European Fund for the Balkans
is very happy to announce that the
20 Fellows
to take part in the
2009/2010 Fellowship Programme for Young Government Officials
have been selected and confirmed. The following are this year's beneficiaries:
Erlis Themeli – Tirana
Kalterina Shulla – Tirana
Dejan Radic – Banja Luka
Dalibor Dvorny – Zagreb
Marijana Juras – Zagreb
Tanja Martinovic – Zagreb
Leonora Rrahmani – Prishtina
Elena Georgievska – Skopje
Joze Jovanovski – Skopje
Mate Gjorgjievski – Skopje
Saska Mamucevska – Skopje
Vesna Paunkoska – Skopje
Zoran Dodevski – Skopje
Ana Ivanovic – Podgorica
Dragisa Dragnic – Podgorica
Milisav Raspopovic – Podgorica
Ivana Vukasinovic – Belgrade
Jovana Matic – Belgrade
Marija Marinkovic – Belgrade
Nenad Vladic – Belgrade
The next step for each of the Fellows will be attending an intense 2 month course in the respective language of the country they have selected as their host for the duration of the Programme. Courses are expected to start in January 2010 and be completed by March at the latest. The
Fellowship Programme
is expected to start at the beginning of April with the first seminar being organised in Berlin/Potsdam.