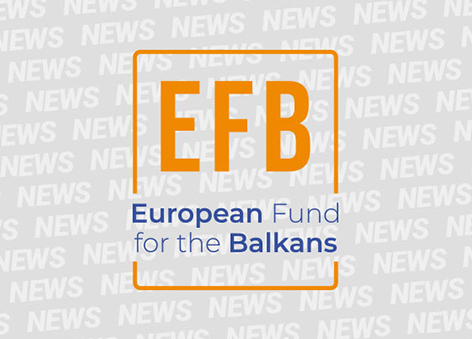 The second generation of Fellows within the European Fund for the Balkans "Fellowship Programme for Young Government Officials from the Western Balkans: Supporting Excellence and Leadership in Governance" met in Berlin and Potsdam for an Introductory Seminar from April 7 until April 18.
The Fellowship Programme is designed to support institutional reform in the Western Balkans while supporting links between administrations in the region and individual networking.
The
Introductory seminar
held in
Berlin
and
Potsdam
was organized in cooperation with Potsdam Center for Policy and Management. It offered an opportunity for meeting prominent lecturers and researchers and discussing about current issues related to European Union but to the Global World as well. The Fellows and our prominent guests discussed about Regional Cooperation, Expectations from the EU accession, the EMU and the Euro Crisis, Europe in a Post-American World, Environment and Climate Changes etc.
The Fellows had a chance to visit the Presentation of the Robert-Bosch Stiftung in Berlin and the German Ministry of Foreign Affairs where they discussed about the Balkans' stand in German foreign policy. They met representatives of the German Institute for Foreign Affairs who presented the Western Balkans between the EU, US and Russia from policy researchers' perspective.
By taking part in a photo rally participants experienced Berlin in a completely different way. The team members were engaged with a quiz, creative challenges and chasing after the right images, equipped only with a road book, a map and a camera.
After the Berlin part of the programme the Group moved to Potsdam where they met lecturers from the Potsdam University and many other interesting speakers. Fellows were introduced to the Germany's politico-administrative system, work of Hartz Commission, expertise and interests in the political process etc.
After the Introductory Seminar young civil servants will be going to different EU capitals in order to start their internship in federal or state government agencies of different EU member countries. During their stay in the host country, Fellows will familiarize themselves with the administrative structures and forms of political decision-making in the host country and in the EU. All Fellows will gather again in Brussels in May, where they will have an opportunity to visit the EU institutions and NATO and to share their experiences from the first month of their internship programme.