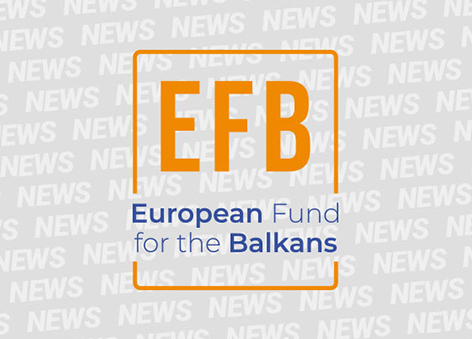 This year's Fellowship Programme for Young Government Officials from the Western Balkans, the European Fund for the Balkans' seventh such programme, came to a successful close with the Final Seminar, which was held in Brussels and Bruges from July 5 to July 12, 2015. During their 3-month stay in host institutions, Fellows had the chance to gain experience in the EU countries' federal or state government agencies. The Final Seminar, as the last event of the programme, offered a specifically designed combination of learning, networking and teambuilding. Fellows had the opportunity to meet members of EU institutions, think tanks and academia based in Brussels and Bruges, and discuss the future of the EU enlargement processes as representatives of their countries. On this occasion,
BiEPAG
members introduced Fellows from the WB to possible scenarios of the enlargement process as detailed in the report
"Unfulfilled Promise: Completing the Balkan Enlargement"
, published by BiEPAG. The report identified four scenarios highlighting opportunities and risks for the future of EU enlargement towards the Balkans. The second part of the Final Seminar consisted of training sessions intended to provide practical skills in two areas: EU Accession Negotiations and Change Management, aimed at preparing the Fellows to take an active role in the EU accession processes of their countries. By their active participation in these training sessions, the Fellows are prepared and trained to apply this knowledge and experience as they return to their home countries and for years to come. The Final Seminar, implemented in cooperation with the
College of Europe
, also provided innovative team-building activities aimed at building a strong and long-lasting network of friends and professionals in the region. After seven years, the Fellowship Program for the Young Government Officials has exposed 135 participants to administrative policies and practices of European countries and trained them to apply this know-how in their home countries, in the years to come. This year for the first time, fellows of the programme were hosted in the United Kingdom, Sweden and Ireland.