We know it's been a while (longer) since you attended one of EFB flagship programmes. And yet you remember what a journey that was, and must have mentioned it many times to different people in your circles over the years, sharing your impressions and wishing they had the opportunity to experience the same. We are now offering you to join such a journey, this time as the provider, not the participant.
We are looking for those of you who want to:
➔ Give a presentation on a specific topic/skill (beeEFB talk)
➔ Deliver a workshop on a specific topic/skill
➔ Serve as a mentor/coach to a participant
➔ Serve as advisor to the group case study work
The beeEffect Programme is the right beeEFB activity for you to engage with, if YOU:
want to share your expertise and experience with others
want to contribute to shaping new generation of impact-makers and future beeEFB alumni
see this as an opportunity to give back to the beeEFB and to your community/region
want to start or further your development as a mentor or coach, or serve as expert advisor
are willing to commit time and energy needed for the role you are applying for
have advanced command of English
Call for the 2022 edition is closed, but we will be posting updates on the 2023 edition when the time comes on all our channels.
Note: The beeEffect Programme is fully funded by the European Fund for the Balkans - we cover travel costs, full board and lodging, visa fees and health insurance for all selected participants.
Commitment overview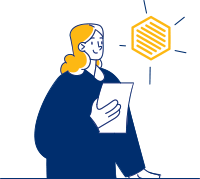 presenters/workshop holders
- Up to 2h with Programme team to polish presentation/workshop
- Up to 2.5 days for preparation, delivery and attendance of launching event
- Up to 0.5 day for online closing session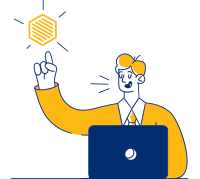 advisors to case groups
- Up to 2h with Programme team to polish case study
- Up to 2 days of attendance in launching event
- Up to 2 days for closing event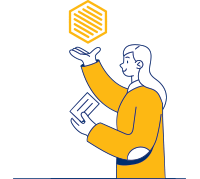 mentors
- Up to 1 day of mentoring training
- Up to 4 days of attendance for launching and closing event (including traveling)
- Up to 16h of mentoring (preparation and delivery of sessions)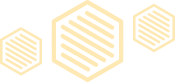 Eligibility
You are eligible if:
You are an alumni of an EFB flagship programme: LDP, Fellowship Programme for Government Officials and Austrian Parliament fellowship
You have kept in touch with the beeEFB (formerly EFB Community) after the completion of the programme, by attending community events and participating or delivering activities
You have an account at the beeEFB platform (at BAN)
You have at least 3 years of experience in the field/theme/skill for which you are applying to share with participants
You commit to undergo training in presentation skills and/or mentoring prior to the start of the program, participate in both in-person events
Provide at least 8 mentoring sessions to a select participant if you are chosen to be a mentor, or at least 4-6 advisory sessions if you are chosen as advisor for the case study group
You got questions for us, on any of the above or below?
We will hold a Q&A session and publish questions and answers while the Call is open.

Selection process
While the Programme description outlines overarching themes of the programme, participants are asked to identify areas in which they would benefit from individual expert support, and so you can apply with your fields of expertise, experience and affinities, as the programme and matching with participants ise finalized once we select the 1st cohort of participants.
Key guiding principles in selection:
assessment based on profile and eligibility
transparency and competitiveness
best match for the programme and/or best match for mentoring/advisor role
What can you expect after you apply?
We first do a preliminary shortlisting after we select the particpants, which is when you know if your application is still being considered for the current edition.
Depending on the selected participants and their needs for mentors, we might invite you for a conversation with the Programme Team before so as to better define your role (if you are serving as presenter, workshop holder or advisor) or to better match you with a participant (if you applied as a mentor).
You will know the results of the matchmaking and your role in the overall programme no later than two months after the programme is closed. We take some time to ensure that matching and the programme for the participants is the best for the cohort selected.
What happens when you are selected?
Presenters/workshop holders → We provide you with brief guidelines for preparing your beeEFB talk or workshop and invite you for a conversation with the Programme Team to polish the presentation/workshop. A member of the Programme Team will be there to support you throughout the process.
Advisors to case study groups → We provide you with brief guidelines for the role of advisor and invite you to polish the case study with us. A member of the Programme Team will be there to support you throughout the process.
Mentors → We provide you with the Guidelines for mentors and organize mentoring training for you. A member of the Programme Team will be there to support you throughout the process.
You should be all set and ready to deliver your role expertly no later than two weeks before the start of the programme, at the latest.
We will onboard you into the programme together with the participants, so as to start building connections and community before the programme starts. We won't be reaching out often, but you can expect biweekly emails from us and a more intensive communication on an individual level around your role and your traveling logistics.

Programme experience
As members of the beeEFB Alumni Network we all share a unique experience one of the EFB flagship programmes offered us: getting to know new people, traveling and exploring new places, working in groups, having closed meetings with important public figures, productive sessions with amazing lectures and trainers, as well as having so much fun with other participants, some of which became friends for life, others collaborators, business partners or just friendly faces when you travel.
Through the beeEffect Programme youl get a refresher of that experience and be the one who provides expertise and value to others, even though your role this time is different.
Specifically, the programme offers the following experience to alumni:
Get to know new people (fellow alumni and participants) and reunite with familiar faces
Provide your expertise in a tailored and meaningful way (through presentation/workshop/advising)
Get access to presentations and workshops provided by fellow alumni throughout the programme and learn new things through them
Become a trained and experienced mentor and share your wisdom and provide support to some "new yous"
Attend in-person launching event (up to 3days) and automatically be invited to the beeEFB Annual event (which will be tied to the closing event of the programme)
Freshen up perspectives and get new ideas through shared work and learning (through mentoring/advising)
Explore different places in the Western Balkans and explore different themes